November 7, 2022
Dogs that suffer from separation anxiety experience tension, stress, mental discomfort, and confusion. This anxiety manifests when a dog feels insecure when left alone at home and is separated from its family. Like how a young child misses a parent, your pup misses you!
Symptoms of Separation Anxiety in Dogs
There are different symptoms that dogs can experience from separation anxiety, from basic whining to very destructive behavior, such as chewing furniture and household fixtures. Below are common symptoms associated with separation anxiety:
Excessive panting and whining
Excessive drooling
Barking and crying
Urinating or defecating indoors.
General destructive behavior
Excessive pacing
How to Train a Dog that Suffers from Separation Anxiety
The first step is to make sure your dog receives sufficient exercise. Outdoor playtime where your dog can run and enjoy the great outdoors is always a plus. Dogs who are full of energy will not be content being left alone for hours at a time. Making sure your dog senses that you are calm before leaving will also help curb his nerves and mind. Dogs often sense when their owner is upset or anxious and tend to react in a similar fashion. Keep the goodbye talk and pat simple and easy. Be quick when doing it and make sure you do not look back after leaving. It is also suggested that you leave an old shirt or piece of clothing within his reach. Dogs tend to relax when they sense their owner and the scent on your shirt will have that. Before leaving your dog for hours at a time, consider leaving for thirty-to-sixty-minute intervals. This will allow your pup to gradually get used to being alone while building confidence that you will return. A great tip is also not triggering your dog to things they associate you do when you are leaving. Grabbing car keys, putting on your jacket in front of them, putting on your shoes, etc. The anticipation of this very well may get them unsettled before you even leave.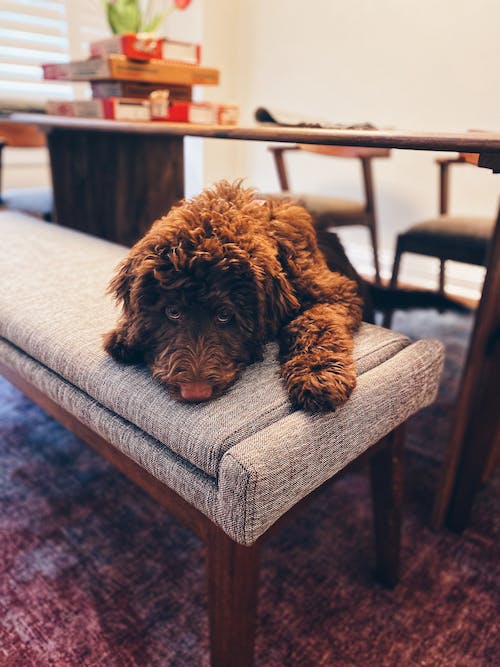 Medications?
Your veterinarian is able to evaluate the level of your dog's separation anxiety and decide that prescribed medication may help. There are a variety of medications on the market that can be used to help calm you fur-legged friend down. Before allowing your dog to be put on medication for this, proper research should be done by yourself to identify the pro and cons. Many medications on the market will help this issue, but potential side effects can happen. Always do your own research before agreeing to use medication for this issue.
Being Patient
At the end of the day, being patient and working with your dog is what is most important. Your dog feels this way because he loves and misses you and wants you. Being anything but patient and caring and understanding would not be helping the situation out and only adding to the issue. Our fur-ever friend wants nothing but to feel your love and care and that is what we need to remember.